My Dearest Family

We thank God for his grace and mercies over our lives but more especially we thank God for your lives because if not for your immense support and prayers Savior of the World would not have come into existence and as a result many children would not have been alive today. Thank you once again as we truly and deeply appreciate what ever act of kindness you have rendered us so far.

with love and prayer
Louisa and children


NEW FILM SHOWING! HOSTED BY SAVIOR OF THE WORLD
ST. IGNATIUS OF LOYOLA
A powerful new feature film, Ignatius of Loyola: Soldier, Sinner, Saint, is a modern look at the story of St. Ignatius of Loyola, the founder of the Jesuits, often called "The Saint of Second Chances."

This feature film opens with a brief glimpse into Ignatius' early life and family discord before plunging into the life and times of Ignatius as a young man, revealing a brash, hot-headed soldier in a time of political upheaval in Spain in the 1500's. Ignatius went from living a life of brutal violence and debauchery, to becoming one of the greatest saints in the history of the Church. This film chronicles his torturous struggle to turn from darkness to light—a struggle that nearly destroyed him, but also gave him the key to a spiritual weapon that continues to save lives to this very day

Produced by Jesuit Communications Philippines (JesCom), this movie was shot on location in Spain in English. It is an incisive and thrilling look at the life of the real man behind the legend. In his lifelong quest to become the heroic Knight of his fantasies, Ignatius stares death in the face again and again, having his leg shattered by a cannonball in battle; driven to near suicide by his inner demons; finding himself imprisoned, accused of being a member of the Illuminati; and finally finding his life in the hands of the Inquisition. Through it all, he would come to see the hand of God working in his life, shaping the self-obsessed sinner into the loyal and passionate soldier-saint.

The film also shows how Ignatius wove the trials, errors, and lessons of his eventful life into the fabric of his masterpiece, the "Spiritual Exercises". Combining clarity of thought with Ignatius' own love of fantasy and imagination, the Exercises form a rigorous method of making one's life decisions, and have guided and influenced countless seekers throughout history.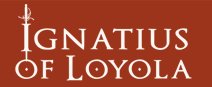 Sunday, March 26th
Two Showings - 2 pm and 5 pm
AMC Showplace 12, Shererville, IN
Tickets can be purchased here or at the door (though seating is limited)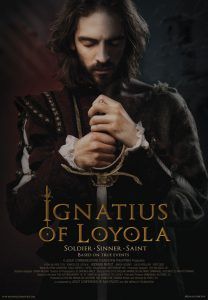 JOIN US FOR OUR ANNUAL FISH FRY ON
FRIDAY, MARCH 3, 4-7 P.M.
Sponsored by the Monsignor Timothy Doody Knights of Columbus Council
St. Edward School Gym, 216 S. Nicols St., Lowell, IN
Adults $12, Seniors $10, Children 12-5 $5, and under 5 free
For more information, see ourEvents Page
SEE SAVIOR OF THE WORLD CHILDREN'S CENTER IN ACTION! View videos of the home at Stranger to Brother
Click here to go to Stranger to Brother
Questions, Comments, Suggestions?:
Contact Us
>See and Like us on Facebook